Since September 28, it is binding for all researchers of the SFB 1280: the Research Data Management Policy. This makes the SFB 1280 one of the first cross-institutional research areas to adopt such a policy.
The project leaders of the SFB 1280 consented unanimously to the policy at this year's general meeting in Cologne at the end of September. The policy emerged from the INF project, a subproject of the SFB. The INF project, in collaboration with the Data Management Council of the SFB 1280, played a key role in promoting, formulating and drafting the document. They emphasize: "The policy was the wish of all PIs. The fact that the policy applies equally to all participating researchers from Bochum, Dortmund, Essen and Marburg is something very special and rarely found anywhere in Germany."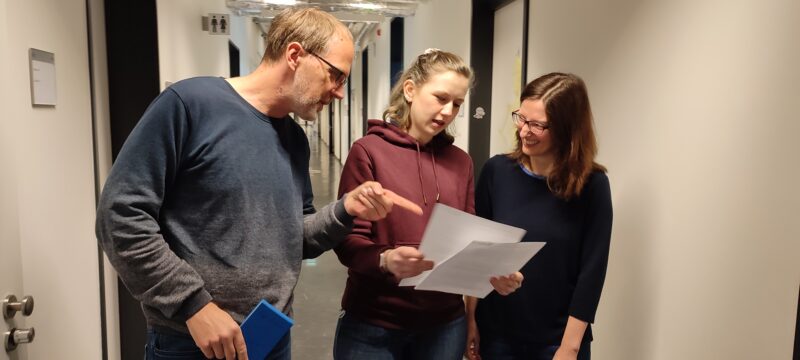 The team members of the INF project and the Data Management Council are proud of the RDM Policy.
Proudly, they explain, "All members were involved in the creation process. It is our collective result." An achievement to be savoured.
Generally speaking, the RDM Policy is intended to simplify collaboration among the researchers of the SFB. In particular, it regulates the provision, sharing, documentation and archiving of research data within the Collaborative Research Center, thus ensuring greater transparency in everyday research. The policy thus guarantees that the data meet uniform standards and the highest quality requirements.
Click here for the Research Data Management Policy.